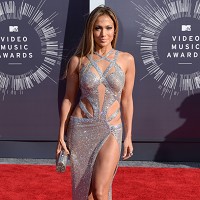 Jennifer Lopez and her children, along with actress Leah Remini, were the victims in a minor hit and run incident involving a suspected drunk driver in Malibu, California.
According to the Los Angeles County Sheriff's sergeant Philip Brooks, Remini stopped Lopez's SUV at a traffic light at around 8pm on Saturday 27 September, when it was rear-ended by a pick-up.
Remini, who is best known for her role as Carrie Heffernan on the CBS sitcom The King Of Queens, and the suspect then got out to assess the damage.
However, before the two drivers could exchange insurance details and information, the unnamed man got back into his vehicle and drove off.
Deputies from the Los Angeles County Sheriff's department stopped the man near to the place of the incident and arrested him on suspicion of driving under the influence of alcohol, and hit and run.
Mrs Remini, J-Lo and her twins were later reported to be fine and no one was injured in the accident.
Copyright Press Association 2014