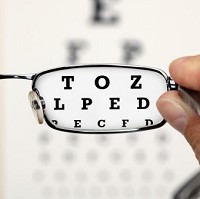 Older motorists must ensure they keep up to date with licence renewal or they could end up driving illegally, the UK's top advanced driver has warned.
Peter Rodger, chief examiner at the Institute of Advanced Motorists (IAM), claims people often get caught out when it comes to renewing their licence.
Motorists are currently required to renew when they turn 70, and then every three years after that.
Whether it is time to renew or not, Mr Rodger reminds older drivers that they have a legal requirement to inform the DVLA as soon as they are diagnosed with a medical condition which may affect their ability to drive.
He also urges motorists to be honest when asked to self-certify the state of their health during the renewal process.
Eyesight will inevitably deteriorate with age, but the law requires drivers to be able to read a car number plate from a distance of 20 metres, regardless of age.
Research shows that older drivers are as just safe as drivers from other age groups, although bad habits do creep in over time.
It therefore may be worth considering giving your driving a check-up to make sure it is still up to scratch.
Copyright Press Association 2013