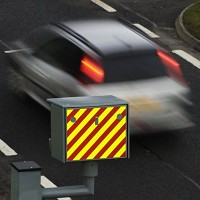 Proposals are being drawn up to make points for motoring offences applicable on both sides of the Irish border.
At present there is a loophole that means motorists from the Republic can get away with speeding and other offences across the border without facing a sanction and the same is true for Northern Irish motorists driving in the Republic.
Stormont Environment Minister Alex Attwood said it will be a "groundbreaking" move as there is no other such arrangement in place anywhere in Europe.
It is designed to boost road safety, the minister stated.
The Republic's Transport Minister Leo Varadkar added: "The Government in the Republic is very keen to get a working system in place and I welcome this ongoing co-operation from Northern Ireland."
As well as speeding, other offences included in the cross-border scheme will be failing to wear a seatbelt, using a mobile phone when driving and drink or drug driving.
Copyright Press Association 2013