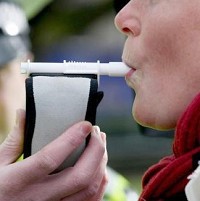 Stricter drink-driving laws in Ireland will not be put in place for almost two years to allow outdated breathalysers to be replaced, it has emerged.
The current equipment cannot be trusted to accurately measure reduced blood alcohol limits, forcing transport chiefs to spend 800,000 euros (£718,000) to upgrade.
The new proposals mean that a single drink could put drivers over the limit, while learners and professionals would encounter a zero-tolerance approach to drink-driving.
However, the rules are not likely to come into place until summer 2011, when rigorous testing is completed on the 86 new breath testers to ensure they are fit for purpose.
"It is crucial to ensure that the operation of the analysis machinery is robust," a Department of Transport spokesman said. "Due to the highly litigious nature of road traffic law in Ireland, it is vital to ensure that the new equipment and procedures are watertight."
Copyright © Press Association 2009