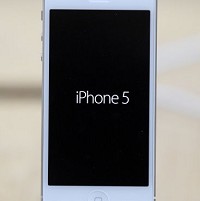 A couple forced to endure a burglary had the last laugh after the iPhone app used to track the thief resulted in a jail sentence for the perpetrator.
Stephen Lashley stole the keys to an Audi A6, a laptop and an iPhone from the couple's home in Ormskirk, Lancashire.
However, the theft did not go unnoticed and the police were alerted.
Police tracked the thief through their computer using the Find My iPhone app. A helicopter and patrol cars converged on Lashley, who dumped the vehicle and tried to escape on foot.
His attempts were in vain as he was arrested and later sentenced to three years and 10 months.
The couple said: "It was so frustrating for us - he was targeting homes with nice cars and we'd only just upgraded from an old Mondeo to celebrate getting a new job.
We were just so pleased we had the tracking app. It really did help to catch him."
The couple have urged all drivers to take advantage of the free app to ensure they are covered by more than just car insurance should thieves strike.
Copyright Press Association 2013