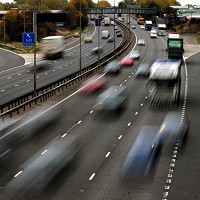 Motorists with no points on their licence could be missing out on cheap insurance premiums or car hire deals because of a Government-backed data-sharing project.
The Telegraph reports that the Department for Transport is handing over details of the nation's drivers to companies as part of its "MyLicence" project, in a bid to catch those lying on insurance application forms.
But there are fears that insurers are misusing information about old driving offences to reject customers.
It is against the law for insurers and car hire firms to take "spent" convictions into account, even if a customer tells them.
Penalty points drop off licences after four years, while they become officially "spent" after five years.
Chris Stacey, of campaign group Unlock, says insurers already use information they are not legally entitled to. He claims this gives them the leeway to potentially charge higher premiums or turn away customers.
A customer must agree to have their insurance application checked against the database. In doing so, Mr Stacey adds they are trusting companies to effectively ignore details of previous driving convictions.
Copyright Press Association 2015