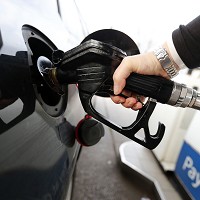 Figures from the Office for National Statistics (ONS) show that relatively weak prices at the pumps have continued to keep inflation low.
Overall inflation remains near historic lows at 0.1%, as drivers benefit from the cheaper cost of filling up their tanks.
Both petrol and diesel costs have plummeted in recent months, with supermarkets leading the way.
Falling food prices have also played a part.
The ONS data shows the Consumer Prices Index (CPI) measure of inflation was slightly higher than expected in July, climbing from zero in June as summer clothing sales had a weaker impact compared to last year.
But inflation was held back by the ongoing supermarket price war in-store and on forecourts.
It is the sixth month in a row that headline inflation has been at or very close to zero.
Richard Campbell, ONS head of CPI, says motor fuel and food prices have helped keep inflation low.
Copyright Press Association 2015