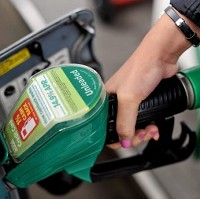 Lower petrol prices have helped inflation drop to a four-year low of 1.7%, easing pressure on the prolonged squeeze on wages, according to new statistics.
February's drop marks the fifth slowdown in a row, fuelling hopes that the real-terms decline in wages is reaching the end of the road. Private sector earnings already appear to have caught up, the figures suggest.
The Office for National Statistics found that the Consumer Prices Index (CPI) fell from 1.9% in January, as it dropped beneath the Bank of England's 2% target. This is the lowest CPI rate since October 2009, when it stood at 1.5%.
It's been a tough journey for workers; wage growth has not outstripped inflation for almost four years, but Budget forecasts predicted that wages would get back to real terms growth figures later in 2014.
Economists had predicted a drop in the figure. Apart from a brief increase in March and April 2010, earnings have not risen higher than inflation consistently since 2008.
The total was fuelled by a decrease in petrol prices, a drop of 0.8p a litre in the first two months of this year - compared to a 4p increase for the same period last year.
Diesel also fell 0.8p, compared to a 3.7p increase the year before.
Copyright Press Association 2014