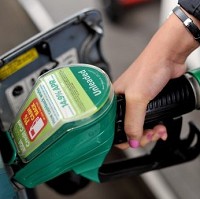 Inflation remained stubbornly at 2.7% in September despite falling fuel prices.
Petrol prices dropped 0.2%, or 0.5p per litre, last month to stand at £1.37 per litre. By comparison, there was a 2.7% rise in September last year.
The lower fuel costs were offset on the consumer prices index (CPI) by a increase in air fares, figures from the Office of National Statistics showed.
The usual seasonal decline in air fares was smaller than expected for long-haul and European flights, although domestic flight prices increased.
The figures will come as a disappointment to policymakers, who had hoped to see inflation drop to near the Bank of England's annual target rate of 2%.
New rates for evening classes and private schools meant education inflation hit an all-time high of 21.4% since records started in 1997.
The Retail Prices Index dropped from 3.3% in August to 3.2% in September.
Experimental measure of inflation CPIH, which includes housing costs, held at 2.5%, while trial measure RPIJ dropped to 2.5% from 2.6% in August.
Copyright Press Association 2013