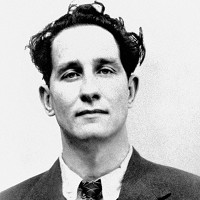 The lorry used to transport millions of pounds in cash during the infamous Great Train Robbery of 1963 will be at a classic motor show.
The robbers bought the ex-army Austin vehicle from a War Department sale, escorting it from the robbery site to the hideout by two Land Rovers, also painted in army colours. The criminals believed an apparent army convoy was less likely to be stopped by the police.
The vehicle was fitted with secret compartments between the chassis rails, allowing it to transport three tons of bags from the heist containing around £2.6 million in notes. The sum would be equivalent to £40-45 million today.
The bulk of the stolen money was never recovered. Three of the robbers were never found and two of the convicted criminals, including high-profile Ronnie Biggs, escaped. However, the lorry was confiscated by Scotland Yard and then sold.
The historical vehicle will go on show in its un-restored state at the Footman James Classic Motor Show at Birmingham's NEC in November.
Copyright Press Association 2012