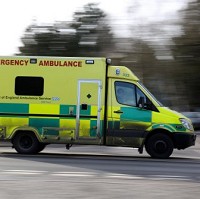 In three years time, all new EU cars will have in-built alert devices which automatically call the emergency services in the event of a road accident.
This follows MEPs voting for the new eCall system , which will be introduced as standard on new light vans and cars on March 31, 2018.
The EU says the initiative will enable ambulance teams to arrive at road incidents quicker, helping to save lives and reduce the number of serious injuries.
The administration hopes the device will continue the long line of in-car technology making motorists' lives easier throughout the continent. Studies suggest that eCall could slash response times in half, particularly in remote regions. But Westminster objects to the proposals, describing them as "not cost-effective".
The mandatory scheme will work by the device calling the existing emergency number 112. Basic data - including vehicle type, accident time, location and fuel used - will be conveyed to 999 services.
Olga Sehnalova, a Czech MEP with the Social Democrats, said this information will be transferred the moment a bad accident happens, and airbag sensors are set off.
The plan was originally shelved in 2012 amid privacy fears.
But Ms Sehnalova, who is the European parliament's chief negotiator on eCall, assured critics that people's privacy will be safeguarded under the scheme.
She said that a common Europe-wide accident alert network is required because of language difficulties which can occur, particularly when driving on the continent.
It is expected motorists will pay around 100 euros (£72) extra for new motors with the compulsory fitting.
The Green Party's Jan Philipp Albrecht has argued that the device's installation should be optional. Mr Albrecht told BBC reporters such round-the-clock connectivity also exposes people to more chances of being tracked.
He claims that although the amount of information being processed has been reduced to a bare minimum, it is still logistically possible for authorities or businesses to track a person's whereabouts.
Claire Perry, the Transport Minister, said that compulsory roll-out of eCall across every new vehicle does not merit how much it costs to introduce the scheme.
EU data reveals that 28,000 people died and a further 1.5 million were injured on its roads in 2011.
Copyright Press Association 2015