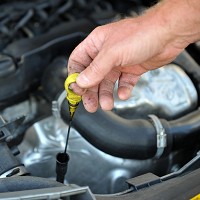 A motor industry body is to launch a campaign to help female drivers feel more confident in their choice of garage or mechanic.
The Institute of the Motor Industry (IMI) decided to make the move after a survey found that about a quarter of women motorists admitted they never have their car serviced by a professional mechanic.
Those women said that they only have problems sorted when they appear on the MOT, with IMI saying that such an approach can threaten a driver's safety as well as making them vulnerable as consumers.
More than a third (36%) of the female car owners questioned admitted that they know nothing about their vehicles and would be totally reliant on a mechanic for guidance.
Vital Research & Statistics, which carried out the survey, found that concern about the cost of repairs and being uncomfortable in the atmosphere of a garage were cited as reasons for not using their services.
Almost a fifth of women (17%) said they were sure they had been overcharged by a mechanic in the past. In addition, many women said they would not know how to challenge a bill if they thought it was wrong.
Steve Nash, chief executive of IMI, claimed there is no Government protection for consumers in the form of a trade license to practice.
Copyright Press Association 2014