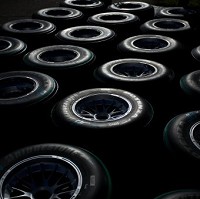 Nearly a third of parents dropping off their children at school have been found to have defective tyres.
Besides the risk to their car insurance premiums, drivers are also endangering their offspring's lives, a safety charity is warning.
A TyreSafe member undertook their own research at a primary school in Shropshire. They found that over 30% of parents drop their children off in vehicles with tyres which sport cuts or bulges, are wrongly inflated or exceed their wear limits.
The charity's chairman, Stuart Jackson, says tyre checks are key; especially with a new school year upon us and 11 million school runs made daily.
TyreSafe quote the Department for Transport's latest statistics, which show that under-inflated, defective or illegal tyres cause 1,200 road injuries annually.
The charity advises all parents to check their tyre tread before the new term begins, remembering that the legal minimum tyre tread depth should be 1.6mm.
Non-compliance can result in three-point penalties for each offending tyre and/or a maximum £2,500 fine.
Copyright Press Association 2014