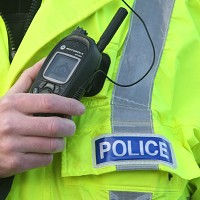 Over 200 motorists driving without valid insurance or licences were found by police and 84 vehicles were confiscated during a three days of police checks.
The Association of Chief Police Officers in Scotland (Acpos) campaign took place across the country from Tuesday to Friday last week.
Police discovered 207 driving offences, with 70 uninsured drivers and 137 driving licence offences.
A man was also arrested by Strathclyde Police while attempting to steal a vehicle from a hospital car park.
Police reported him for driving under the influence of alcohol, driving while disqualified and without car insurance , theft, vandalism and police assault.
A 21-year-old man was stopped by the same force for driving a quad bike on a highway.
Police reported he was without licence and insurance and was also under the influence of alcohol.
Chief Superintendent Stevie Mackay from Northern Constabulary, said: "We are committed to ensuring that Scotland's roads are as safe as possible and in just three days we have caught over 200 offenders driving without a suitable licence or insurance."
Copyright Press Association 2012