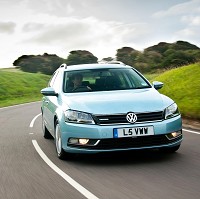 Businesses are being urged to put their workers through extra driving training.
The Institute of Advanced Motorists (IAM) is calling on employers to introduce the ISO 39001 accreditation - which shows their workers have met rigorous safety standards.
A survey by the IAM's Drive & Survive division found that almost three quarters (72%) of people who drove for business reasons in 2014 were not offered any training by their employer. This is despite almost half (44%) saying they would appreciate the training.
A statement by the IAM said that, despite driver training courses being widely available, very few employers choose to enrol their workers in them. Companies are legally obliged to protect employees and one of the best ways to do this would be to include the ISO 39001 standard in contracts.
The ISO 39001 standard outlines the minimum requirements for a Road Traffic Safety Management System.
Figures from Driving for Better Business show that up to one in three road crashes involve a vehicle being driven for work, while there are 200 deaths and serious injuries which involve someone at work.
Neil Greig, IAM director of policy and research, said that too many companies give an employee a car and "send them on their way".
He adds that employers have a "duty of care" to ensure drivers are competent and will not endanger the lives of themselves or others.
Copyright Press Association 2015