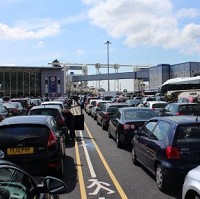 Holidaymakers are being urged to ensure their vehicles are serviced before taking them to drive in Europe this summer.
The call has been prompted by the findings of a new survey which show that - while over a third (37%) of respondents have been on a driving or riding holiday in Europe - more than a quarter go without having their car or motorbike serviced or checked.
Travelling without European breakdown cover can leave motorists facing costly repair bills and days without their vehicles in the event of an accident, mishap or mechanical failure.
Respondents feel that unforeseen circumstances (33 per cent) and cost (17 per cent) are the biggest disadvantages when thinking about going on a driving or riding holiday.
Simon Best, chief executive of the Institute of Advanced Motorists (IAM), says the demands and distances involved with driving on the Continent mean it's absolutely vital that vehicles are in good condition before they leave the UK.
He says motorists can reduce their risk by making sure that their tyre pressure levels are correct and their lights and brakes in full working order.
Other findings from the survey indicate that almost half of all respondents (48%) stay at hotels when on driving and riding holidays.
Copyright Press Association 2014