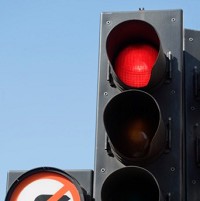 In the latest in its series of weekly motoring tips road safety charity Institute of Advanced Motorists (IAM) is offering advice on eco-driving, to coincide with National Go Green Week.
Britain's top advanced driver, Peter Rodger's first tip is to try to brake as infrequently as possible.
Rather than relying entirely on the brake pedal, he suggests slowing down and taking your foot off the accelerator earlier when approaching a queue, junction, roundabout or red traffic lights.
In order to drive as economically as possible, while still getting around a decent pace, he says drivers should stick to the speed limit.
You can also improve the efficiency of your car by checking it and keeping in good condition, and removing excess weight and bulk, such as roof racks and unnecessary items in the boot.
The IAM chief examiner said: "We've all got better things to spend our money on than petrol. Green driving can save you up to 15% on your bills, as well as reducing your carbon emissions."
Copyright Press Association 2012