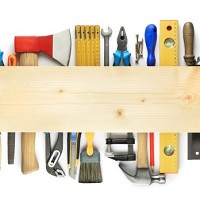 A Hungarian agricultural worker has stunned the motoring world by making a car created almost entirely out of wood.
Built over four months in his Tiszaors workshop, Istvan Puskas created the car with an engine from a Polish-made Fiat 126, a steering wheel from an old Mercedes Benz and a fuel tank from an old beer barrel.
Even the suspension and gearbox are made from wood.
Mr Puskas, 51, was encouraged by his wife to build the wooden vehicle during the long winter breaks from farm work on the flat Great Hungarian Plains.
He said: "I love to work with wood. And I like to create unique things which attract interest from people.
"I started to work on it at Christmas and it took me four months to finish it.
"This kept me busy during the winter time. My aim was to make it out of wood as much as possible. A wooden car must be made from wood!"
The vehicle cannot be officially registered, which saves Mr Puskas the challenging process of securing car insurance for it, but police do allow him to drive it around local lanes in his village.
Mr Puskas has now moved on to his next project, a three-wheeled vehicle, which he hopes to fund through the proceeds of selling the wooden car.
He hopes the car would be good for a collector of nostalgia, or somebody who simply likes to drive slowly.
Copyright Press Association 2013