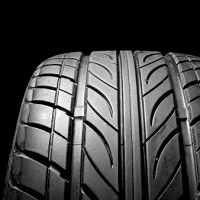 Pirelli has announced plans to auction off a 2011 HRT Formula One (F1) car on eBay after nobody expressed an interest in using it for promotional purposes.
The Milan-based firm snapped up the engine-less car last season following the collapse of the Spanish F1 team in November last year.
Pirelli initially planned to repaint it in its traditional black and yellow colours before wheeling it out to dealerships and various company events.
But, after HRT racked up an unwanted record of 39 F1 starts without scoring a single point, interest in the troubled model was harder to drum up than anticipated.
Speaking to Reuters at the Bahrain Grand Prix, Paul Hembery, Pirelli motorsport director, said: "There doesn't seem to be a lot of enthusiasm; it's a bit of a shame really.
"Our marketing department said nobody seems to want to use it. So I said let's put it on eBay for charity.
"We're trying to find a category on eBay for an F1 car and we'll probably run it [the auction] for quite a few months to see what money we can raise for charity."
The HRT Formula One car could have done withbreakdown cover given the amount of technical problems reported in the 2011 season.
Copyright Press Association 2013