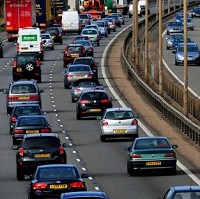 Vehicle information expert HPI has warned about the prospect of more than 10 million cars on the UK's roads with a hidden history.
With the Society of Motor Manufactures and Traders (SMMT) claiming that the amount of cars on Britain's roads had risen by 9% to 31,362,716, HPI believes that 10.4 million cars could be 'at risk'.
The firm claims that the nearly new and second-hand market is a 'minefield' for buyers, who could be buying a vehicle unaware of outstanding finance debts and the fact that the debt stays with the car.
More than 6.2 million vehicles are estimated to have had their licence plates changed, while up to 1.5 million cars checked with HPI have a mileage discrepancy.
HPI warned that four in 100 cars it checks have been written-off by insurers, which could amount to more than 1.25 million vehicles on British roads today.
Copyright Press Association 2012