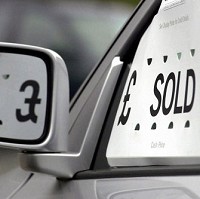 HPI has warned car buyers against buying a used car that does not have a logbook.
The used car information expert has noted an increasing number of drivers are handing over money for cars without a logbook, which leaves them open to a variety of scams.
HPI has advised motorists to carry out its HPI Check to ensure the vehicle does not have any nasty surprises waiting for them down the line, issues that breakdown cover might not even be able to fix.
HPI operations director Phil Peace described purchasing a car without seeing its logbook as "an enormous risk" as the buyer does not have access to crucial information.
"Logbooks are an integral part of verifying a car's identity and ownership. If a seller claims to be waiting for one in the post, the buyer should wait until the seller has it before continuing," he said.
"It might be frustrating to have to wait a little longer, but knowing the full details about a car is crucial - if it turns out to be stolen then they will lose the car and the money, so it pays to be patient."
Copyright Press Association 2013