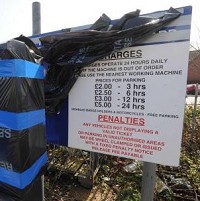 Hospital parking permits for in-patients, friends and relatives are to replace car-parking charges over the next three years, according to health secretary Andy Burnham.
He has told the Labour Party conference that worrying about keeping the car parking ticket up to date is the last thing people visiting hospital want.
He said: "For families of the sickest patients, the costs can really rack up. It's not right if some people don't get visitors every day because families can't afford the parking fees.
"Over the next three years, as we can afford it, I want to phase out car parking charges for in-patients, giving each a permit for the length of their stay, which family and friends can use."
Copyright © Press Association 2009