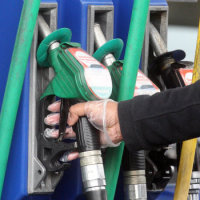 The amount motorists pay to fill up at the pumps is likely to be kept in check despite the price of oil nearing $50 per barrel, the RAC says.
There has been concern that as the value of oil increases, average forecourt prices - which have increased to just over 109p per litre for both petrol and diesel - will carry on rising.
But the motoring organisation says American supplies, and the Organisation of Petroleum Exporting Countries' (OPEC) determination to keep down prices and stop the US resuming oil production from fracking, should help motorists.
Simon Williams, the RAC's fuel spokesman, says: "The oil price has been on an upward path for the last few weeks due to several major global supply disruptions and reports that the US crude stockpile was at last diminishing. This was thought to be a signal that the supply glut which has given us cheaper fuel prices was coming to an end.
"However, the latest news is that US crude supplies have actually increased again rather than shrunk so there is now talk that the market has risen too far, too quickly. This could well help to take some of the heat out of the oil price and as a result we expect fuel prices to be kept in check for the UK's 30 million car drivers."
Mr Williams adds: "The other factor that should not be forgotten is that if oil were to stay around the $50 mark for too long the US will resume its oil production from fracking. OPEC does not want to see this happening so there is likely to be a renewed focus on increasing production to deflate the oil price."
Earlier this year the price of oil fell to $30 a barrel with the average price of petrol dropping below 102p per litre.
Since mid-April, though, the average price of petrol has increased by 1.9p a litre, meaning it's now costing motorists £4 more to fill up than it did in early March.
Copyright Press Association 2016. Motoring News articles do not reflect the RAC's views unless clearly stated.