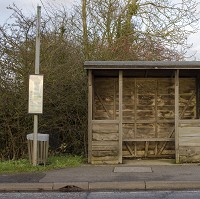 Countryside dwellers could benefit from more integrated local transport, thanks to a new one-stop-shop funding method.
The Government has revealed the latest winners of bids for cash from its Total Transport Pilot Fund.
This will enable English local councils to attempt to find new, improved methods of joining up public transport in isolated regions.
The new announcement aims to reduce wastage of taxpayers' money that sometimes results from the duplication of regional transport funding sources.
Last year, regional transport agencies received about £2 billion in Department for Transport (DfT) funding.
But the new fund will see 37 schemes share a £7.6 million DfT pot.
Patrick McLoughlin, the Transport Secretary, called effective transport systems the "lifeblood" of local communities.
He said that the Government must make sure that all taxpayers' monies are being utilised effectively, whether cash is supporting rural residents going to the local hospital, shops, or to school.
Copyright Press Association 2015