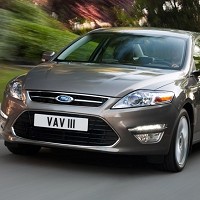 Ford was the big winner in this year's Honest John Awards, picking up the Best MPV, Van and most Highly-Rated Car accolades.
The users of the honestjohn website bestowed the Best MPV award on the Ford C-MAX, while the Transit Custom was named the Best Van and the Mondeo was their Most Highly Rated Car.
The awards were based on consumer searches on the website.
Its editor, Dan Harrison, said users love Ford people carriers, as the C-MAX has won the honour for the fourth consecutive year and the B-MAX was second this time round.
The Transit has always been a winner but making changes is always risky, so Ford has done particularly well with its Transit Custom, Mr Harrision said.
The Most Highly Rated Car award goes to the vehicle with the best reviews on the site. Mr Harrison said the website users say the Mondeo is the best car of its class and they like the fact it is comfortable and easy to drive and has such a spacious boot.
Copyright Press Association 2014