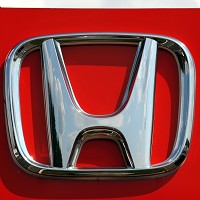 A quarter of a million Honda vehicles are being recalled worldwide because of a problem with their brakes.
The Japanese car giant said no crashes had been reported because of the fault, which makes the brake activate even when the driver has not pressed the brake pedal.
This could mean vehicles become involved in accidents, endangering lives and increasing the number of car insurance claims being made.
According to Honda, more than 183,000 cars are being recalled in America, including the Acura RL, Acura MDX and Pilot models.
In Japan, about 56,000 vehicles have been recalled, which has affected the Elysion, Legend, Odyssey and StepWgn models.
Almost 8,000 cars are being recalled in Canada, while almost 1,000 are being recalled in Australia.
In Mexico, 300 cars have been identified as problematic, while 70 cars in Germany are also thought to have issues
The cars were produced between March of 2004 and May of 2006.
Some complaints have been received from motorists regarding the problem, including one in America and 17 in Japan.
The braking issue has been caused by improper electronics and wiring in the vehicle-stability-assist system.
Copyright Press Association 2013