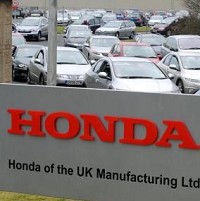 An environmentally-conscious motoring organisation has named Honda's family-sized hybrid vehicle, the Insight, as green car of the year.
The Insight beat more than 1,300 other vehicles to take the top prize after it was found to emit just 101 grams of carbon dioxide per one kilometre (101g/k), according to the Environmental Transport Association (ETA).
The 'dirtiest' car examined by the ETA was the 8-litre Dodge SRT-10 sports car, which emits 488g/k. The ETA said it would take an acre of oak forest (more than 300 mature trees) to absorb the CO2 emitted from a year's driving in the Dodge SRT-10.
Other vehicles in the less-than-green category include the Bentley Brooklands Coupe (465g/k), the Mercedes R-Class R63 AMG (387g/k) and the Cadillac Escalade (383g/k).
On the ultra-clean list was the Toyota 1Q 1.0 VVT-i (99g/k), the Toyota Yaris 1.4 D-4-D 6-speed (109g/k) and the Vauxhall Tigra 1.3CDTi (124g/k).
ETA director Andrew Davis said: "The discrepancy between the greenest and the least green cars in Britain today is striking, but the market is changing and a combination of consumer pressure alongside government leadership will result in an increasing choice of environmentally-sound cars."
"The big problem is not the Dodge SRT-10s and Lamborghinis because there are not many of them on the road. The concern is that people are continuing to buy cars that are much too big for their real needs."
Copyright © Press Association 2009