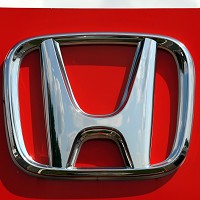 Car manufacturer Honda is "going on the offensive" after last year's disasters by aiming to double its global car sales over five years.
The Japanese company will attempt to double its sales to more than six million over the period, Honda Motor president Takanobu Ito revealed. Its latest figures for the fiscal year through March 2012 show the carmaker sold 3.1 million vehicles.
The new target for the fiscal year ending March 2017 was revealed by the Honda Motor president, who told reporters: "We have now reached the stage of going on the offensive."
The firm hopes to reach the ambitious new target by focussing on its cheaper models, which are targeted at emerging markets such as China and India.
Growth will be spurred on by the remodelled Fit subcompact, which will be sold as the Jazz in some regions, according to Mr Ito.
He added that a compact sport utility vehicle will also be included in this range of cars.
Copyright Press Association 2012