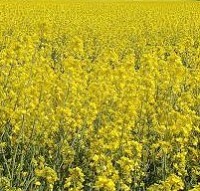 Home-grown biofuels can reportedly make up 80% the UK and mainland Europe's obligation to produce greener road-transport fuels under the EU's Renewable Energy Directive.
According to the Renewable Energy Association (REA), green fuels can be produced domestically using EU-grown feedstocks and without increasing the overall land area used for arable crops.
An REA modelling exercise reportedly shows that most of the renewable fuel will come from traditionally produced biofuels, with others such as bio-gas making a contribution.
Meanwhile, quantities of sustainable feedstock and finished biofuels may be imported to make up the full UK quota.
Says REA head of renewable transport Clare Wenner: "The UK has signed up to the Renewable Energy Directive, and we need the right policies in place if we are to deliver the green fuels to meet its targets.
"The Government should revise the Renewable Transport Fuels Obligation so that the proportion of biofuels increases steadily from 2010 up to the level required in 2020."
Copyright © Press Association 2009