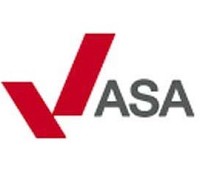 The advertising watchdog has ruled that a contract car hire company misled customers by offering prices to "beat the credit crunch" that were not actually available.
Adverts by Lombard Vehicle Management, trading as brandnewcars4less.co.uk, invited customers to hire "brand new cars 4 less" at "amazing prices". But it was found that none of the featured models were available at the prices shown, with some only available for as much as £100 per month more.
Lombard told the Advertising Standards Authority (ASA) the prices were accurate at the time the advert went to press, and the differences were down to finance companies - which set the prices - changing them frequently because of the "current economic climate".
According to the firm, finance firms normally hold their prices for around three to six months, but "had recently been holding their prices for a much shorter period".
Lombard provided proof that some customers could hire their vehicles at the prices featured in the advert before the date of publication, but failed to produce evidence to show whether any of the advertised offers were available at the time of publication.
As a result, the ASA ordered that the advert must not appear again in its current form.
Copyright © Press Association 2009