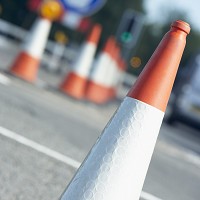 The first contract issued under new-style Highways England arrangements will be a £300 million-plus response and maintenance deal in East Midlands' Area 7.
The Government firm is charged with maintaining, modernising and managing England's major A-roads and motorways, and is changing the way it works - bringing forthcoming important jobs in-house.
This new 15-year deal will enable the agency to assume direct control over the road networks it manages.
Three other such contracts in the East Midlands area are to follow, including ones going out for tender before November for specialist services, capital works and design.
All four deals will start on July 1 next year, once the contract with present provider Aone+ has run down.
The new contracts differ from previous ones in that winning bidders will need to have the ability and know-how, as well as directly-employed staff, to bring about the main agreement requirements in the locality.
Highways England hopes to recruit new employees with many workers likely to switch from Aone+.
The body, which earlier this year promised drivers 280 extra motorway miles before 2020, calls the new move a "significant change" for its East Midlands operations.
Area 7 programme director for future development, Jenny Moten, says never before has it taken direct control of its roads.
The agency will be personally engaging service providers to help reduce waste and cost. The new initiative should also save taxpayers money, she said.
Ms Moten adds that these new working methods will help Highways England achieve a long-term, flourishing tie-up with the winning contractor over the next 15 years.
The body's new East Midlands methodology will run alongside already ongoing maintenance deals throughout its network. Asset support deals are being acquired at the moment in areas 14 and 13 (the north), 4 (the south-east) and 12 (the north-east).
Copyright Press Association 2015