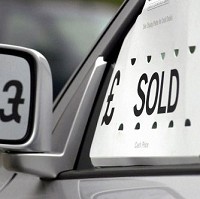 Now is not the best time to get value for money when buying a used car, with stock shortages pushing up prices, according to the Vehicle Remarketing Association.
The trade body for car makers, dealers and auction houses has revealed there were 15% more used cars on forecourts throughout Britain 12 months ago than there are today.
This leads to dealers paying more to ensure their forecourt is made up of quality cars which will sell quickly and bring in more cash.
Buyers will gain some welcome relief this month as prices dropped marginally, courtesy of major fleets trading vehicles for newer models at the end of their warranty and the introduction of more cars on forecourts. However, prices will only fall to a level usually seen at this time of year.
The National Franchised Dealers Association does not expect significant growth but said the market will hold steady.
Copyright Press Association 2013