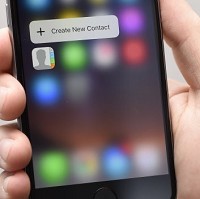 A new breed of high-tech concept vehicle has made its debut at a world-renowned Las Vegas tech exhibition.
The FFZero1 is being displaying to the public at the four-day CES exhibition from Wednesday, having been unveiled to industry insiders today.
Faraday Future's battery-powered concept includes a host of innovations, such as a smartphone plug-in facility in its steering wheel to display key data.
The Chinese-backed, US-based firm says the FFZero1 can also project data directly directly in front of the driver's vision.
Faraday Future believes that such tech could be simply adapted to enable pick-up trucks and other electric vehicles to use it.
Company officials claim that the 1,000-horsepower FFZero1 can achieve 0-60mph acceleration in below three seconds and travel at speeds of over 200mph.
The concept also includes helmets offering water and oxygen to the motorist. Drivers would also benefit from multi-touch screen interfaces and special "aero tunnels".
These would cool batteries and minimise drag by channeling air through the car.
Nick Sampson, Faraday Future's research leader, says the firm should be able to keep ahead of its rivals because the same essential structure module can be used across a range of vehicles.
Copyright Press Association 2016. Motoring News articles do not reflect the RAC's views unless clearly stated.