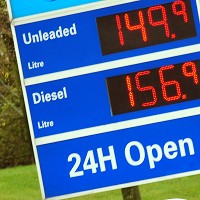 Britain's roads could become safer, as high fuel costs mean that nearly 14 million UK motorists are driving more economically, according to new figures.
Recent research highlights the lengths British drivers are prepared to go to in order to minimise their spending on fuel, with 39% of drivers avoiding potentially dangerous behaviour such as heavy acceleration and sudden braking.
The news could be welcomed by drivers looking to avoid mishaps and keep their car insurance quotes to a minimum.
The study, which was carried out by Opinium in April of this year and questioned 2,014 UK motorists about their driving habits, also revealed that 41% of motorists are cutting back on the number of journeys they make.
A further 11% are making better use of public transport, while 8% of motorists admitted to trading in their old car for a more economical model.
Copyright Press Association 2012