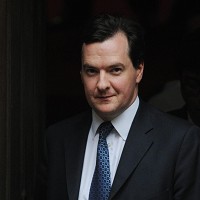 Campaigners opposed to the Government's decision to help fund a £93 million ring road have failed in their appeal for a judicial review.
Members of the Hastings Alliance were attempting to stop plans for the East Sussex link road that they claim will spoil the Combe Haven Valley and represents a poor use of public money.
However the move could have a positive impact for the seaside towns.
The 3.4-mile Hastings to Bexhill link road, which will regenerate the seaside towns, was given a boost in March when the Chancellor announced in his Budget that the Government would provide £56 million towards the cost.
And judges at the High Court rejected the campaigners bid to derail the plans.
Following the ruling, chairman of the Hastings Alliance Nick Bingham said: "We remain convinced that this costly, unsustainable and damaging scheme, to be funded by taxpayers, is not the answer to the problems in Bexhill and Hastings, and that alternatives have not been fully and properly examined.
"Put simply, this road scheme will be a needless blot on the landscape of a beautiful county."
The chairman said that the group would now be looking into further options and considering its position.
Copyright © Press Association 2012