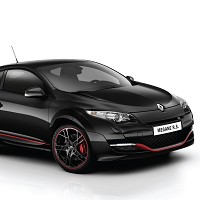 A standard-appearing Renault Megane is the newest piece of ammunition in the French motorway police's arsenal against speeders, with a cutting-edge camera in the dashboard and a detector radar located in back of the numberplate.
This is the first of 300 such cars with built-in speed radars. A fleet of the specially-equipped cars will begin working on March 15 in about 20 departments across France. The cars can spot speeding vehicles and photograph them. The camera does not need a flash.
While the cars themselves have no markings, the officers behind the wheel will be in uniform. Initially, only speeding cars that overtake the unmarked Meganes will be given a ticket.
The fleet will also only be on the lookout for speeding drivers that pay no attention to speed limits and only slow down when there is a road side camera, according to senior SŽcuritŽ Routire official AurŽlien Wattez. The fleet objective is to capture speeders who drive at speeds 10% above the official limits, which is faster than 143kph on the majority of French motorways.
The French plan, which may be replicated in the UK, is to put on the roads 300 specially-equipped cars in the coming three years to reduce road fatalities. High speed was the cause of 26% of road deaths in France in 2012. Abreakdown of the figures reveals this represents about 1,000 deaths on French motorways in 2012 due to excess speed.
"Obviously, if it is a weapon against idiot drivers then one cannot be against it; but if it is just a new way to trap drivers it will lead to real hostility against speed cameras," Pierre Chasseray of drivers' group 40 Millions d'Automobilistes said on Europe 1.
Copyright Press Association 2013