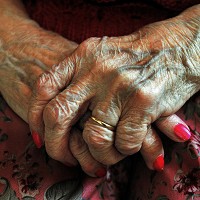 Not being able to drive in old age nearly doubles the risk of developing symptoms of depression, new research suggests.
American scientists examined the health and well-being of older adults after they stopped driving, which is known as driver cessation.
They found that no longer having access to a car may also lead to faster declines in physical and mental health.
Study author Guohua Li, professor of epidemiology at Columbia University, says driving is more than a privilege for older drivers, describing it as instrumental to their lives, personal freedom and independence.
He adds the decision to stop driving is almost inevitable as cognitive and physical functions decline, so it is important to make personalised plans to maintain mobility and social activities.
Ex-drivers have fewer out-of-home activities, according to the study published in the Journal of the American Geriatrics Society, meaning fewer opportunities for social interaction.
But simply making alternative transportation available to older adults does not offset the adverse health effects of driving cessation. Dr Li claims programmes that can ensure and prolong an older adult's mobility, as well as their physical and social functioning, are needed.
Copyright Press Association 2016. Motoring News articles do not reflect the RAC's views unless clearly stated.