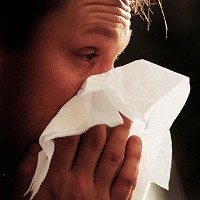 Grass pollen levels are at their annual high, and drivers are warned to beware, as a survey reveals that hayfever can seriously affect driving ability.
A survey of 2,000 UK adults by Opticrom revealed that over half of respondents (55%) had been distracted behind the wheel by hayfever symptoms such as blurred vision and watery eyes. Others had also experienced bouts of sneezing, loss of concentration and inevitably accidents whilst driving.
Dr Jean Emberlin, a leading pollen expert, warned that many regions were experiencing the start of the grass pollen season, and many hayfever sufferers can see symptoms as a result with little or no warning.
Dr Emberlin also noted that eyes can involuntarily shut for about one second during bouts of hayfever, and therefore drivers are effectively travelling blind and can lose concentration during this time. She also noted that the current fine weather is expected to continue into next week.
June is the worst month for hayfever sufferers, according to 63% in the Opticrom survey, however 22% still feel the symptoms in September. Itchy eyes and runny noses are the most common complaints of 61% of those questioned. Dr Emberlin concluded by advising: "You should avoid opening windows in cars, using air conditioning when hot if possible and avoid going out when the pollen count is high."
Copyright Press Association 2013