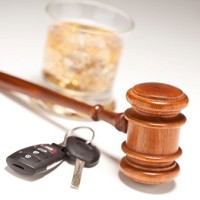 New research has revealed that there is a groundswell of public support for implementing tougher measures against drink-drivers.
The survey, conducted by the Institute of Advanced Motorists (IAM), shows that as many as 80% of drivers think that people who persistently drink-drive should have their vehicles taken off them and either scrapped or sold.
And two-thirds (66%) of the 2,114 respondents also backed a lowering of the drink-drive limit from 80mg of alcohol per 100ml of blood to 50mg, with 28% even going as far as to say that it should be zero.
The current punishment for drink-driving is generally a fine of £240 on average and the loss of your driving licence for a year, but 57% of motorists think that it should be more severe, with 38% saying that the sanctions should be made much tougher.
Of course, there are other knock-on effects of drink-driving convictions on car insurance and the like but most people seem to support harder punishments. Half of respondents also think drivers caught well over the limit should potentially have their cars seized, even if it is their first offence.
Copyright Press Association 2012