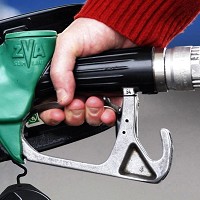 Shadow chancellor Ed Balls has urged George Osborne to halt plans to increase fuel duty this summer.
The Chancellor confirmed in his Budget that from August motorists will be paying 3p more in duty per litre of petrol and diesel - raising the cost of a litre of unleaded petrol to around £1.47.
Mr Balls said: "If the price of petrol is still higher than the £1.33 a litre of a year ago, will you commit now not to go ahead with the duty rise, or is the truth that you cut taxes for millionaires but don't understand about family budgets?"
Mr Osborne told the Commons that the escalating cost of fuel was due to oil prices.
He said: "The international oil price has gone up. I think it's 10% higher than it was last year and that is why we cancelled some of the fuel duty increases."
He also said the rise in fuel duty set for this summer was outlined two years ago by Labour.
The Chancellor added: "Since inheriting those fuel duty plans from you, I have cut fuel duty, cancelled the fuel duty increases you voted for and got off the fuel duty escalator you supported to make sure families are better able to cope with the economic mess you presided over when you were in the Treasury."
Copyright Press Association 2012