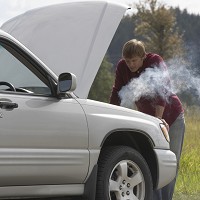 Nearly half of drivers are not happy with the car in their life, a new survey shows.
Running costs (39%), lost value (22%) and mechanical glitches (26%) are the main gripes made by the 2,000 people polled.
Study author Autovolo has urged people not to rush into buying a car , but instead to take their time.
The motor trading site found that 47% regret their purchase.
Almost four out of 10 used and new car buyers claim they had not foreseen the extent of the price of their fuel, road tax and car insurance costs.
One in four people who complain of mechanical problems claim they happened up to half a year after purchasing the vehicle. Autovolo says that three in 10 of buyers affected by mechanical problems have neglected to take their new acquisition out on a test run beforehand.
More than one in five drivers moan about their car's depreciation rate, frequently the most costly part of buying new vehicles.
Stuart Askey, Autovolo sales director, says that some people should take more time and care before they buy their car. This is especially the case since only buying a home is usually a more expensive single purchase over a person's lifetime. He says this can save buyers time, cash and headaches in the future.
Mr Askey urges people to use "due diligence" when it comes to signing any car-buying agreement. He admits this can be quite daunting, but adds that drivers should not let their excitement to get a new car cloud their judgement .
Copyright Press Association 2016. Motoring News articles do not reflect the RAC's views unless clearly stated.