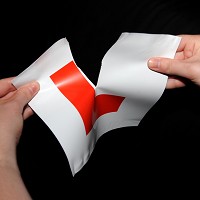 Only half of motorists who have recently passed their test know about a law designed to cut the number of inexperienced drivers who are killed on the road.
The New Drivers Act (1995) puts drivers on probation for the first two years after they get their full licence. If they receive six or more penalty points - the equivalent of two fixed penalty notices - in that period they will automatically have their licence taken off them and have to re-sit their driving test.
Good Egg Safety claims many are still ignorant of these rules and it has produced a guide to help new drivers stay safe on the roads, stick to the rules and keep their licence.
At the moment more 17 to 24-year-olds are killed by crashes than anything else with seven young people either dying or becoming seriously injured as they travel in a vehicle every day.
The Good Egg Guide for New Drivers has been put together with the help of experts in law enforcement, road safety and transport psychology and is fully endorsed by Road Safety GB.
A member of Good Egg Safety's national steering group Professor Emeritus Steve Stradling, from Edinburgh Napier University, said part of the problem with young and inexperienced drivers was that they are not frightened of the potential risks they face on the road. And he said they also believe they are better at driving than they are so they don't do all they can to play it safe.
The guide is aimed at people aged between 17 and 25 and includes advice on passing the theory and practical driving tests, buying a first vehicle, arranging car insurance, staying safe and avoiding having their driving licence revoked.
Copyright Press Association 2012