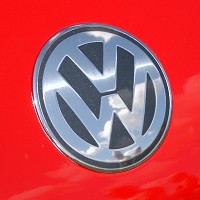 Bruntingthorpe Proving Ground will be the location for many Golf GTI owners at the 2012 GTI International on June 23 and 24.
The day will also be of great interest to many other Volkswagen owners, from Audi RS4s and SEAT Ibiza Cupras to Volkswagen T5 vans.
The event is the 25th of its kind and is promising to be the most impressive yet, with the help of the organiser - Volkswagen Driver magazine and the sponsor - Revo Technik. Volkswagens are renowned for their reliability, butbreakdown cover is essential for the serious driver.
Volkswagen enthusiasts flock from all over the globe including Europe, Australia and the USA for the event that began in 1988. A drag race in the guise of a quarter-mile sprint is one of the primary attractions. In 2011, 500 cars registered and more than 1,800 runs were recorded. Some Volkswagens can go from zero to 60 mph in 2.5 seconds and in 10 seconds reach the quarter-mile.
On Saturday night there will be a fireworks display alongside a DJ and a bar, but for those more interested in car-themed activities there will be trade-stands, autojumble, cars for sale and a driving simulator, among other attractions.
Copyright Press Association 2012