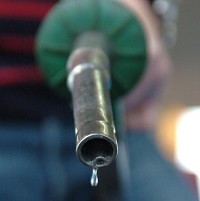 Motoring groups have welcomed news that the 3p fuel duty rise planned for this autumn has been scrapped in the Budget.
Chancellor George Osborne's announcement was widely expected and campaign groups said the tax freeze would help motorists already struggling to cope with prices at the pump.
The RAC Foundation said the 800,000 households which spend more than a quarter of their income on things like fuel, road tax, maintenance and car insurance would particularly benefit from the freeze.
Professor Stephen Glaister, director of the RAC Foundation, said: "Through this move the Chancellor will lose about £1 billion a year in duty and VAT income, but tens of thousands of people will be saved from being forced to give up their cars against a backdrop of generally rising running costs.
"It is welcome that George Osborne has listened to the concerns of the nation's 35 million motorists about the inflammatory issue of near-record pump prices."
FairFuelUK spokesman Quentin Willson said: "This is welcome news for families and businesses across the UK as far as it goes.
"It is a sign that the Government is listening, but there will be widespread disappointment that the cancellation of this duty rise gives them no immediate relief from climbing fuel prices."
Mr Wilson called on the government to cut duty to combat the rising prices and help encourage economic growth.