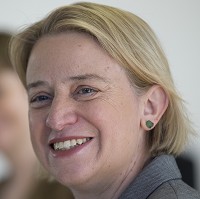 Motorists would eventually face hikes on their fuel bill if the Green Party was to win next week's General Election.
But party leader Natalie Bennett would not raise diesel and petrol duty unless an "affordable , convenient" and reliable" alternative was in its place.
This is part of the party's proposals to improve public transport.
Ms Bennett said in an interview with BBC's Today show on Radio 4 that you cannot make drivers get out from their cars if there are no suitable alternatives.
She said she had been told of cases where party members could not attend meetings due to their last homeward village bus leaving at 5pm.
Last year RAC Foundation research showed that UK drivers already pay more diesel tax than their European cousins - with only those in Sweden paying more on petrol tax.
Chancellor George Osborne froze fuel tax on March 23, 2011 and since then calls to hike the duty have been resisted.
But long-suffering UK drivers are seemingly still bearing the brunt of the heaviest fuel duty payments, according to research. Only last month new RAC Foundation figures revealed that 59% of the cash we spend on diesel goes towards tax.
Stephen Glaister, director of the RAC Foundation, says the freeze has had "little impact" when it comes to the "huge" percentage of tax British drivers have to pay.
He said last month: "The irony is that if you take tax out of the equation we actually have the fifth cheapest diesel in the EU and the second cheapest petrol.
"The oil companies and retailers are often blamed for soaring pump prices but these figures reveal that's not the whole picture.
"With the poorest car owners now spending as much as a third of their income on buying and running a vehicle, and with a record number of people now commuting to work by car, there are plenty of reasons why (ministers should) actually cut the rate further."
Copyright Press Association 2015