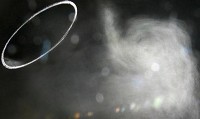 The Government should do more to boost the popularity of eco-friendly cars after their extra costs were found to be the biggest factor turning motorists off green vehicles.
A survey by TheGreenCarWebsite.co.uk found that 33% of visitors put the higher prices of eco-cars compared with regular models as the greatest obstacle to going green.
According to the site, the most popular cars with the lowest CO2 emission ratings are substantially more expensive than the basic entry level models.
Research revealed that ecologically-minded motorists might have to pay an extra £4,760 to buy the green badged variant compared with the basic model.
It said the success of greener variants, such as Ford's ECOnetic, Volkswagen's Bluemotion and Volvo's DRIVe, could be severely hampered by the increased costs.
Editor for TheGreenCarWebsite.co.uk, Faye Sunderland, said: "As it stands there is not enough incentive to the consumer to select the greenest variant of a car model; more needs to be done to support the sale of green cars.
"With a third of our visitors being put off buying a green car due to the cost, it should deeply concern the industry that the market for these cars is being priced out."
Copyright © Press Association 2009