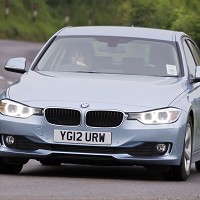 BMW has taken the title of What Car? Green Car of the Year with the 320d Efficient Dynamics Auto model, thanks to its efficient fuel consumption and low carbon dioxide output.
The 320d ED Auto offers 56mpg in fuel consumption and a low tax rating with 110g/km CO2 emissions, which What Car? said "delivers great environmental credentials without compromise, which is what consumers really want".
Other winners include the Mini Cooper D, given the prize for Best Green Fun Car for the second consecutive year, and the Ford Mondeo, which was named Best Green Family Car.
There was also an award for Best Alternative-Fuel Car, which was given to the Chevrolet Volt because of its 235.4mpg and tailpipe emissions of 27g/km of CO2.
Cars were judged by the What Car? team on a number of different factors including all the gases emitted, driveability, reliability and whole-life costs.
Copyright © Press Association 2012