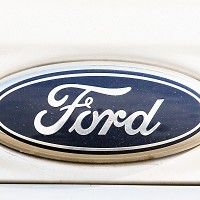 Ford's all-new Mondeo Hybrid - the auto-maker's first ever hybrid to be built and sold in Europe - has picked up a Next Green Car Award.
The flagship model, which delivers emissions under the 100g CO2/km threshold, was praised for its efficiency as it took home the Large Family Car title at what is one of the most prestigious award ceremonies in the UK.
Speeds of up to 85mph are possible in electric mode, while the combination of the specially-developed 2.0-litre Atkinson cycle petrol engine and electric drivetrain delivers 187PS with 67.3mpg and 99g/km CO2.
Its improved fuel efficiency and low CO2 emissions can be attributed to the two electric motors on board - one to support the petrol engine in driving the wheels and another to enable regenerative charging to the 1.4kWh lithium-ion battery.
Ford's primary aim was to produce a greener Mondeo without sacrificing the power and driving experience that customers have come to expect, it said.
Joe Bakaj, vice-president of product development for the company's European operation, believes the Next Green Car Award proves it has achieved this.
Copyright Press Association 2014