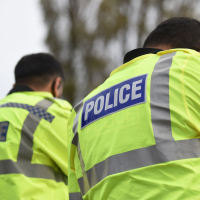 Police are warning motorists to steer clear of people offering to provide false details to the police following the jailing of a graduate who attempted to avoid a speeding fine.
Ayesha Ahmed, 27, of Dudley in the West Midlands, has been jailed for three months and banned from driving for 58 weeks after a jury at Wolverhampton Crown Court found her guilty of attempting to pervert the course of justice.
The court heard a mobile camera van caught the international relations and politics graduate speeding in a 30mph zone twice within five minutes in July 2014.
Her BMW was clocked at 39mph and 40mph, but when Notices of Intended Prosecution were sent to her they were returned to enforcement officers. They were informed a woman from Walsall had been driving the BMW.
The court heard Ahmed had paid £450 to a man who had said he could help her avoid punishment by exploiting a "legal loophole". Subsequent inquiries found eight other similar offences had been attributed to drivers living at the same Walsall address.
Following the court case PC Steve Jevons, of the West Midlands Camera Enforcement Unit, said jurors had concluded that rather than being the victim of a bogus lawyer's scam - as Ahmed had claimed - she had deliberately tried to avoid justice.
PC Jevons said Ahmed's attempts to retain a clean driving licence by lying about who had been behind the wheel had left her potentially promising career "in ruins".
The officer said Ahmed had paid the "legal expert" through a third party, had never met him and did not have an address or phone number for him.
Issuing a warning to other drivers, PC Jevons added: "Don't be conned by anyone saying they know a person who, for a fee, can 'make speeding fines go away'.
"These people try passing blame on to 'phantom' drivers, knowing the authorities won't be able to trace them and assuming the matter will be dropped."
Copyright Press Association 2016. Motoring News articles do not reflect the RAC's views unless clearly stated.