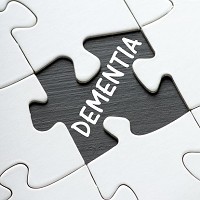 Doctors want a tightening-up of the guidelines covering people who continue to drive with dementia.
GPs voted overwhelmingly for more studies to be carried out into the practicalities and dangers, at Tuesday's British Medical Association (BMA) gathering in Liverpool.
One member, Peter Holden told fellow delegates that the DVLA 's present guidance is too broad to be of use. He was responding to certain concerns that some dementia patients who still drive make the roads unsafe for themselves and others.
Dr. Holden wants a thorough new policy on older people's transport. The Matlock, Derbyshire-based GP said future guidance should concentrate on a person's fitness to motor.
The motion for the Board of Science to carry out a report was passed with a "very, very large majority", representative's body chair Dr Ian Wilson said.
A second motion relating to dementia patients being eligible for blue badges was also "convincingly passed", he added.
Head of policy at Alzheimer's Society, George McNamara, said: "A dementia diagnosis is not in itself a reason to stop driving. The critical issue, both legally and practically, is whether an individual is able to drive safely.
"This decision requires individual judgments which can be clinically difficult and need sensitive handling. We are working with the DVLA and others to provide greater clarity on how this assessment should best be done."
The vote echoed Dr Holden's pre-conference fears that a tragedy involving children could happen unless more studies are carried out into the risks of driving with dementia.
Dr. Holden said the onus is currently on the patients themselves to tell the DVLA of their condition so they can get an assessment to see if they are fit to drive. But he claims several sufferers do not.
This may be because they have not had the memory-affecting condition diagnosed or they may have forgotten to tell the authorities.
Psychiatrist Dr Deirdre Shields said "the ability and facility to drive is cherished".
"It is a fundamental part of modern life," she added. "When a person has advanced dementia it is clear they can't drive. However, people are already seeking diagnosis when their impairments are still mild. Further research is badly needed."
Dr. Holden said his fellow GPs can play a big role in avoiding a potential tragedy. He said they should give the DVLA guidance if they believe a patient with dementia places other road users at risk.
Motoring is "complex" and needs several faculties to be working together. This often cannot be done with dementia, he said.
So while some affected drivers may have adequate hearing, musculoskeletal abilities and vision, they may not be able to link all these together, Dr. Holden added.
Copyright Press Association 2015